$5,500,000
MEDICAL MALPRACTICE
Doctors and the hospital failed to diagnose spinal fractures. As a result the patient was sent home, only to become paralyzed.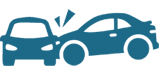 $5,350,000
COLLISION
A drunk driver killed
our clients' mother.

$4,450,000
PRODUCT LIABILITY
A manufacturer failed to warn about serious dangers and defects with its product, resulting in our client being paralyzed.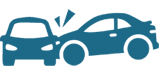 $3,000,000
COLLISON
Improper left turn resulted in multiple ankle and shoulder surgeries.

$2,800,000
IMPROPER DIRECTIONS
A manufacturer gave improper and dangerous instructions to our client on how to use its product, resulting in serious burns.

$2,500,000
NEAR DROWNING
An apartment complex failed to keep its water clear. As a result no one could see that a person was drowning at the bottom of the pool.

$2,300,000
FIRE FROM FAULTY ELECTRICAL WIRING
Improper and defective wiring resulted in an apartment fire and serious burns.

$2,300,000
WRONG DOSE OF MEDICINE
Doctor prescribed an Improper dose for a medication, and pharmacy failed to catch the error, resulting in client suffering serious injuries from Stevens Johnson Syndrome and toxic epidermal necrolysis.

$1,750,000
ALCOHOL LIABILITY
DRAM SHOP
Driver killed client's daughter after leaving a bar with a blood alcohol level 5 times the legal limit.

$1,600,000
EXPLOSION FROM DANGEROUS DIRECTIONS
Manufacturer's instructions for the Use of its product were improper and dangerous, resulting in our client being permanently disabled.

$1,200,000
IMPROPERLY
INSTALLED SEAT
An improperly installed seat resulted in permanent injuries.

$1,400,000
UNNECESSARY
CANCER TREATMENT
Due to lab's error, client received unnecessary treatment for a cancer he did not have.

$1,000,000
WRONG INSTRUCTIONS
A terminal cancer patient was given the wrong Instructions on how to take his medicine, resulting in a chemotherapy overdose that shortened client's life.